Softlanding announces a Partnership with Appgate an industry leader in secure access solutions .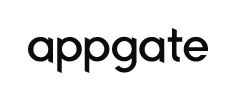 The partnership allows Softlanding , to resell and provide services for App Gate.
Helmut Hubmann, CEO at Softlanding , said, "Our customers are looking for solutions to help them with data discovery, secure collaboration, Sharepoint and TEAMS security. Our partnership with AppGate allows us to expand our security solutions portfolio to include Software Defined Perimeter,Digital Threat Protection,Risk based Authentication and offensive Services.
About AppGate
An industry leader in secure access solutions changing cybersecurity for the better by making it simpler for users and operators and harder for adversaries.
Secure Access to Your Network and for Your Consumers
We work hard to master the offense, understanding how cybercriminals operate, so that we can build the best defense. Our solution