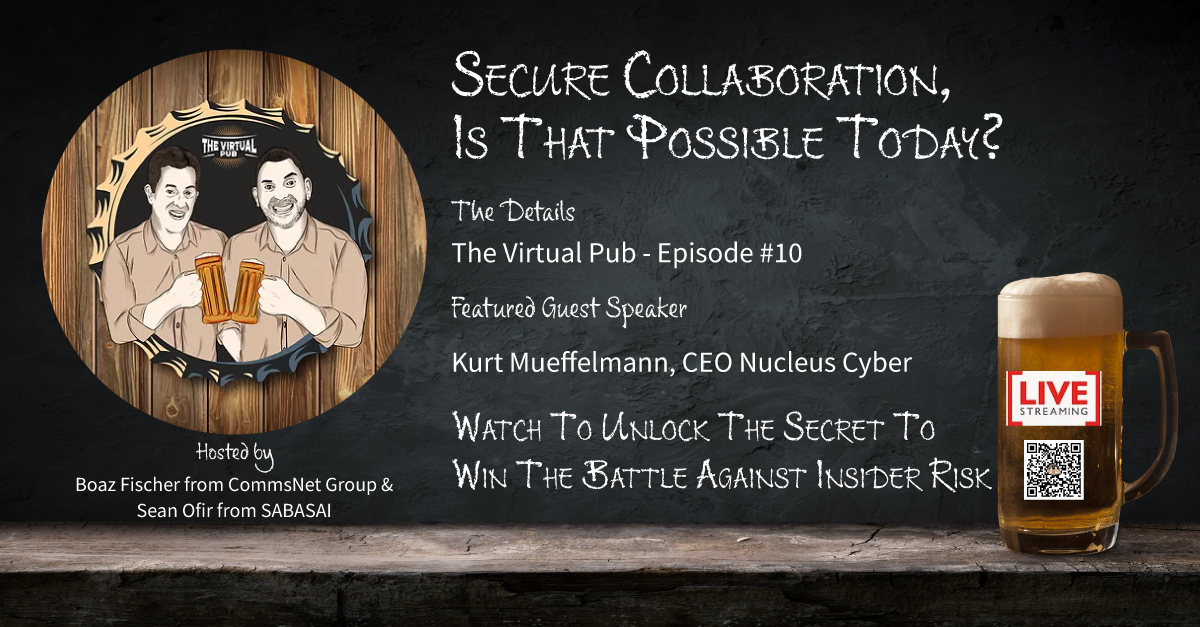 To quickly roll out collaboration solutions and enable remote work, have we sacrificed the security of business critical data?
Evidence suggests data loss from within the organization stemming from employee negligence or theft is a big problem now, more than ever.
The Virtual Pub hosts Boaz Fischer and Sean Ofir, and guest, Nucleus Cyber CEO Kurt Mueffelmann sat down to dig into the challenges of protecting business critical information with the shift to remote work, proliferation of collaboration channels, and growing insider threats.
So, Is Secure Collaboration Possible? Watch the Podcast to Find Out
In this podcast, the trio discuss secure collaboration challenges and solutions, including:
The impact of COVID and remote work on how we store, use and share information
How to protect business-critical information with the proliferation of content and collaboration tools
Insider threats – What are they? Are they real? Plus Examples.
Why traditional DLP doesn't address modern collaboration risks
How NC Protect uniquely addresses information security in collaboration apps including Teams, SharePoint and other Office 365 apps
Watch this episode of the Virtual Pub to unlock the secrets to win the battle battle insider risks.