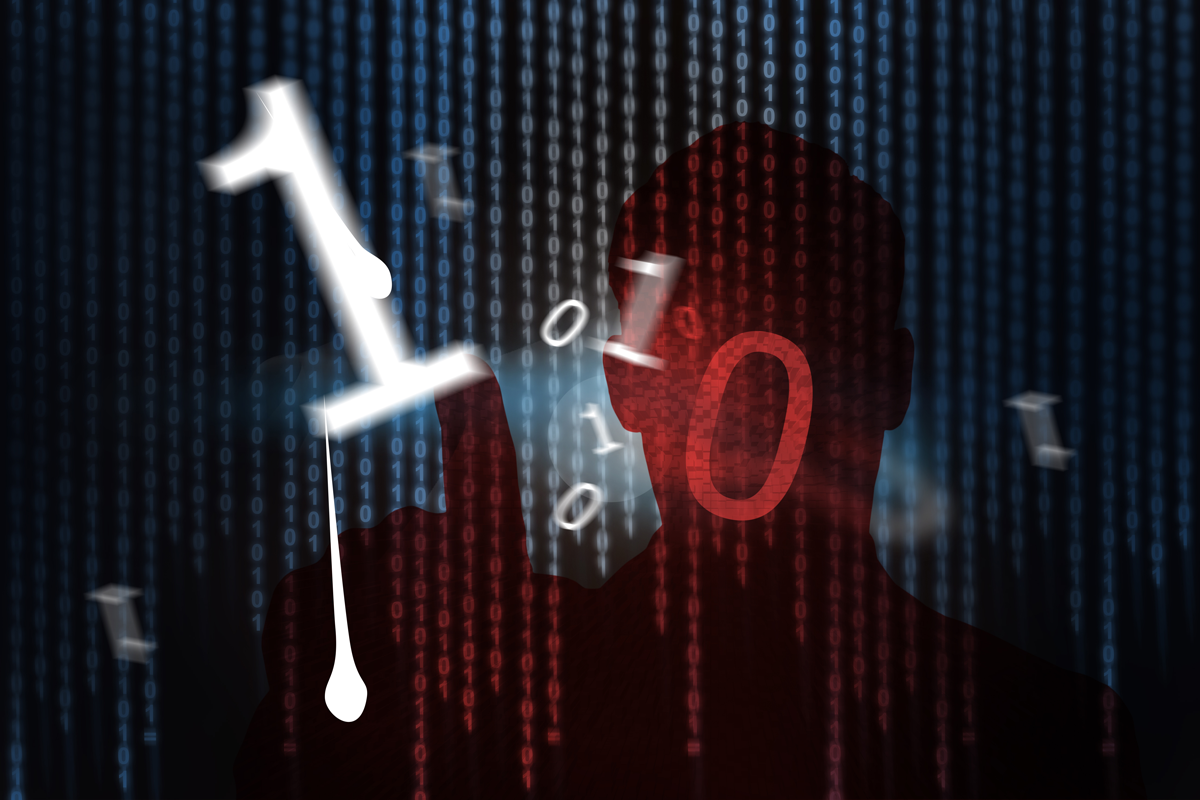 Beware! The mass conversion to remote work and adoption of new collaboration tools leave sensitive information at risk from data vampires.
Today we share an old dark tale for you, but just as in Grimm's fairy tales, the lessons are still relevant today. In fact, one might argue with the mass conversion to remote work and adoption of collaboration tools like Microsoft Teams it's even more important than ever to be on the look out for these modern data vampires lurking in your organization.
Pull a Van Helsing on those sucking the lifeblood from your sensitive information and intellectual property.
Vampires do exist — in the workplace, that is. They bleed your company of customer data, confidential information, and intellectual property (IP) — the lifeblood of any organization. These shadowy figures exist in every enterprise and take the form of malicious insiders looking to benefit from the theft of company information, as well as negligent insiders who inadvertently put data, IP, and the entire enterprise at risk.
While this sounds like a good old-fashioned horror movie, data vampires pose a serious threat. Data proves that IP theft has affected even the biggest and most sophisticated companies, as well as the government and private sector. No one is safe: Every industry has a horrific example to share of falling victim to nation-state espionage.
It's important to note that the impact from mistakes is just as dangerous, with human error accounting for 90% of data breaches in the cloud, according to some reports. Collaboration tools designed to empower data sharing also have the unintended consequence of making data theft and accidental loss (or sharing) widespread.
Here are nine of the most common data loss scenarios keeping organizations up at night:
Vampires on the Hunt
A once dedicated employee has accepted a job offer with a competitor that pays better and has a shorter commute. Before flying off into the moonlight, he plans to download copies of all client contacts, internal communications on planned product improvements, and anything else that will help him succeed at the new company.
One of your employees with access to customer personally identifiable information and payment data conjures a scheme to use that information for personal profit and downloads/copies it to carry out the crime.
Your senior developer steals research and code on your latest innovation and then leaves to start her own company and launch your product before you do.
An employee is bribed by a third party, maybe a competitor or even a nation-state, to download and steal your IP. The "other" plans to market it as their own technology, and perhaps in another country that has less stringent copyright and trade protection laws.
Inadvertent Bloodsuckers
An employee accidentally shared a sensitive file with the wrong individual or group, inadvertently sharing all company salaries with the entire staff instead of just the executive team.
"Oops! That wasn't meant for you." — that's the co-worker who mistakenly shares the wrong file either by Dropbox or email attachment.
The individual who shares a sensitive file with a setting that is too open, mistakenly allowing recipients to then share it with others (e.g., the "anyone with the link can view" setting).
"I'm not supposed to send you this but…" Someone who has shared sensitive data with another who should not have access to it (but, well, you know how that goes).
Allowing end users, instead of IT, to create file shares, resulting in wrongly configured sharing settings (e.g., files are accidentally open to the public Internet or open internal access).
Put a Stake in Data Vampires with Four Critical Steps

If you think these culprits are works of fiction, think again: Many are ripped right from recent headlines. However, you can stop data vampires and protect business-critical and sensitive information without hampering collaboration, or losing too much sleep, by channeling your inner Van Helsing to act:
Clean-out the skeletons in your closets.


Research shows that 60% of companies admit more than half of their organizations' data is dark (they don't know where their sensitive data lives). To start, scan all of your content collaboration systems to identify sensitive information, then classify and secure it before it comes back to haunt you.

Swap your wooden stake for a data-centric approach.

Traditional security tools weren't built to protect today's diverse collaboration channels and all the data that comes with them. Instead look for data-centric solutions that use both file content and user context to augment security depending on parameters such as the document sensitivity, role, time of day, location, and device to determine if content can be accessed by the user and what can be done with it.

Ward off mistakes with automation.

The best way to protect against unknowing offenders and accidental breaches is to stop bogging users down with complex rules for data sharing and security that are easy to forget or circumvent using shadow IT. Take advantage of technology that can apply restrictions, such as preventing the emailing, sharing or downloading of sensitive content based on document sensitivity, to prevent unwanted actions and consequences.

Sharpen your tracking skills.

Track the life cycle of sensitive data so you can see who has accessed it and how it has been used or shared to provide a full audit trail. Be sure to have a process in place to notify managers and stakeholders of potential violations.
This Halloween and year-round, remember that technology is your friend when hunting down data vampires — no matter what form they take, malicious or negligent.
This post by Nucleus Cyber's Steven Marsh originally appear in Dark Reading 
Drop that stake and get a modern tool design to stop data vampires in their tracks
NC Protect provides a simpler, faster and cheaper solution to tailor information protection for file sharing, messaging and chat across collaboration tools. With NC Protect, ensure compliance with regulatory and corporate policies and protect against data loss, misuse, unauthorized access and simple human error to mitigate risk to sensitive information in Microsoft Office 365 apps including SharePoint Online and on-premises, Teams, OneDrive, Exchange, and Yammer, plus Dropbox, Nutanix Files and Windows file shares.